Fitness Circuit Free Demo Available Now on Nintendo eShop
By sceditor on April 14, 2023 3:00 PM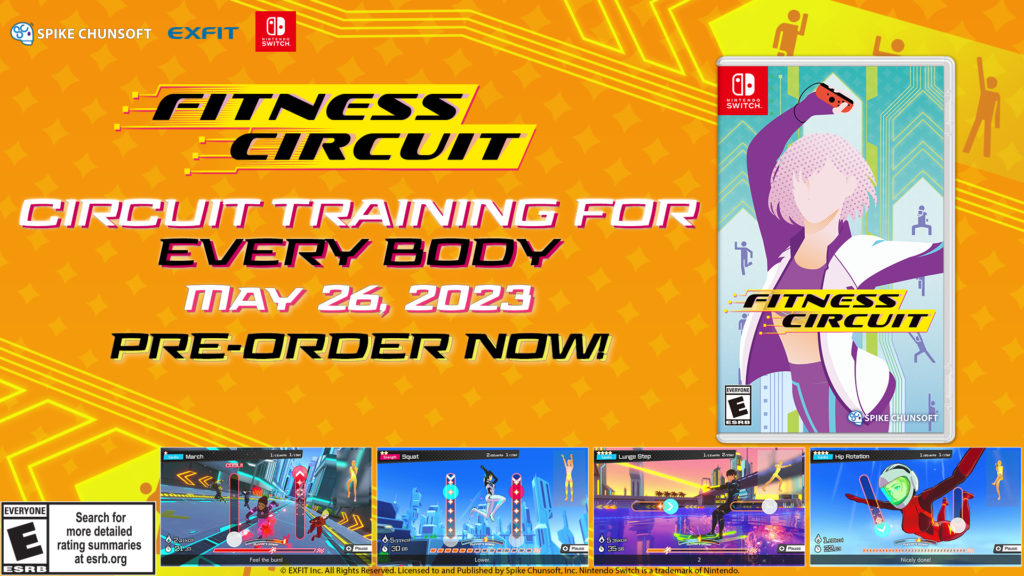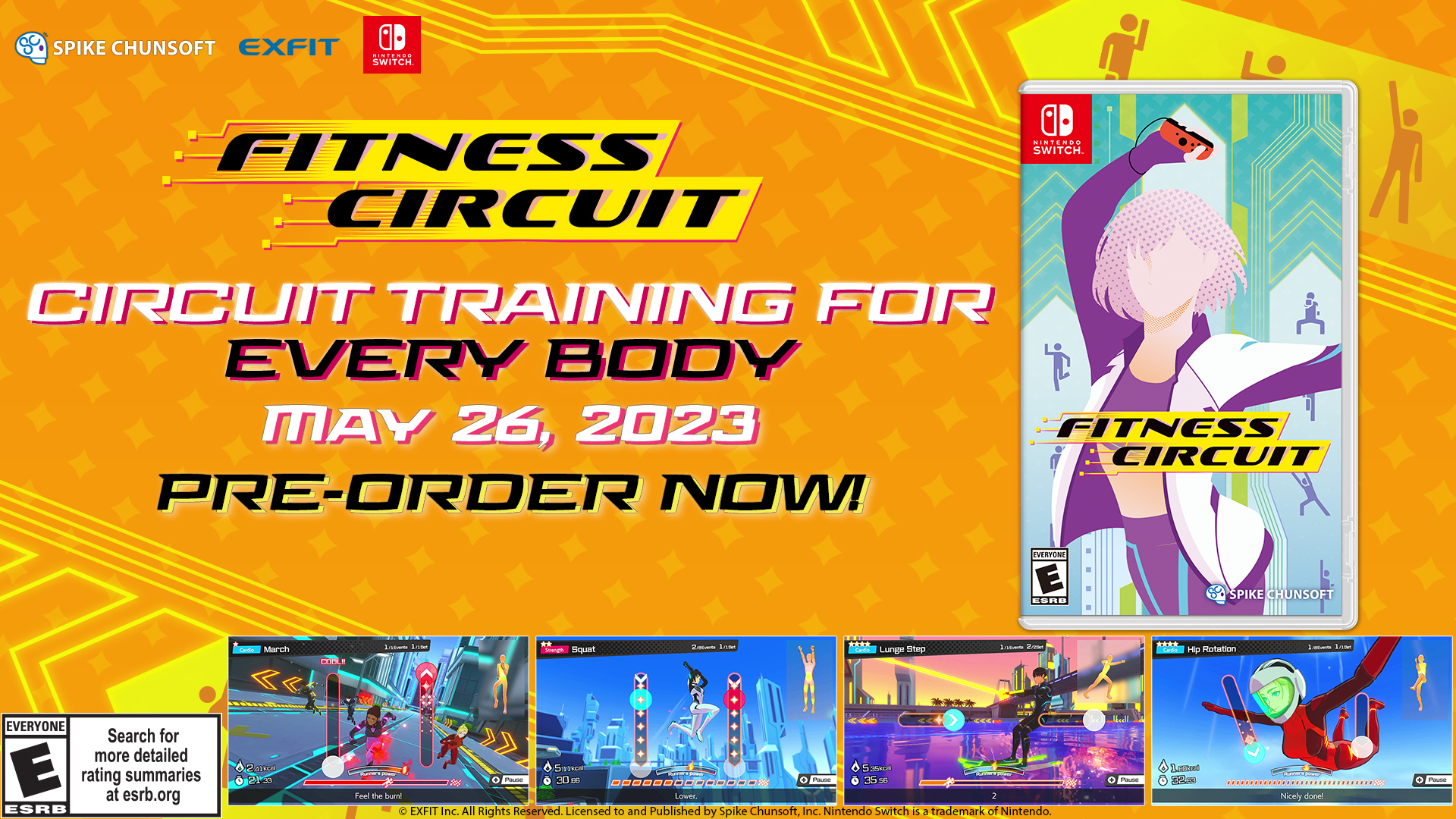 Spike Chunsoft, Inc. today announced a free demo of its sports/fitness game Fitness Circuit is available now on Nintendo eShop.
Fitness Circuit, the game for Nintendo Switch™ that brings Circuit Training for Every Body is scheduled for release in North America, Europe, and parts of Asia on May 26, 2023.
The free demo takes you through the game's opening and tutorial, as well as the main Daily Circuit mode. It includes a total of five days of play, and over that time lets you experience 12 of the 45 types of training in the Daily Circuit. Even more, you can carry over your save data to the full version, so that you can continue your workout without missing a beat. *Please note that the menus and functions available in the demo version are limited.
New Trailer
The company also released a new trailer giving an overview of the game's system.
Download the free demo or pre-order the full digital version from Nintendo eShop: https://www.nintendo.com/store/products/fitness-circuit-switch/