428: Shibuya Scramble Patch Notes
By sceditor on October 24, 2018 11:04 AM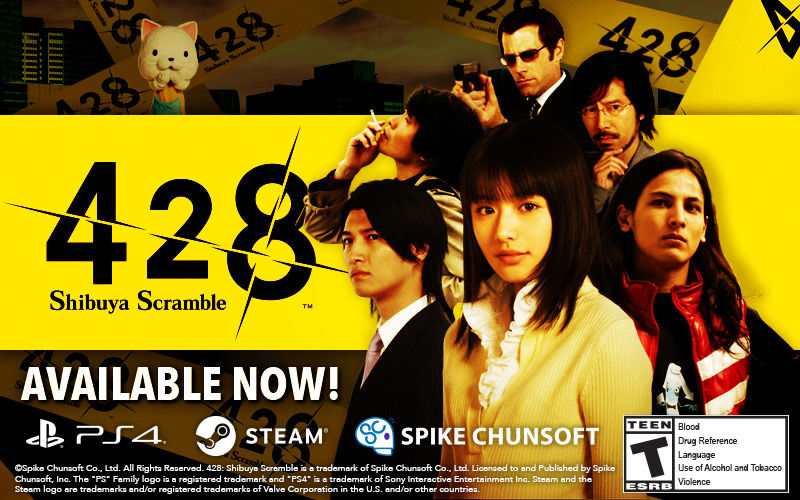 Thanks for all your feedback! A new patch for 428: Shibuya Scramble is out! Please download and install the patch before you play.
Patch Notes (1.01):
[General]
Fixed various script issues.
[Specific]
TEXT: TIP header text sometimes does not fit on screen.
TEXT: TIP "flyers" tab broken in scenario
TEXT: "Flyers" TIP page is blank.
FREEZE: "Tabasco" tip: Leaving TIP page and returning to scenario freezes game. (Minorikawa 14:15)
TEXT: Untranslated text in Osawa's scenario (Osawa 15:45)