CRYSTAR is Coming to the West on August 27, 2019
By sceditor on March 22, 2019 11:41 AM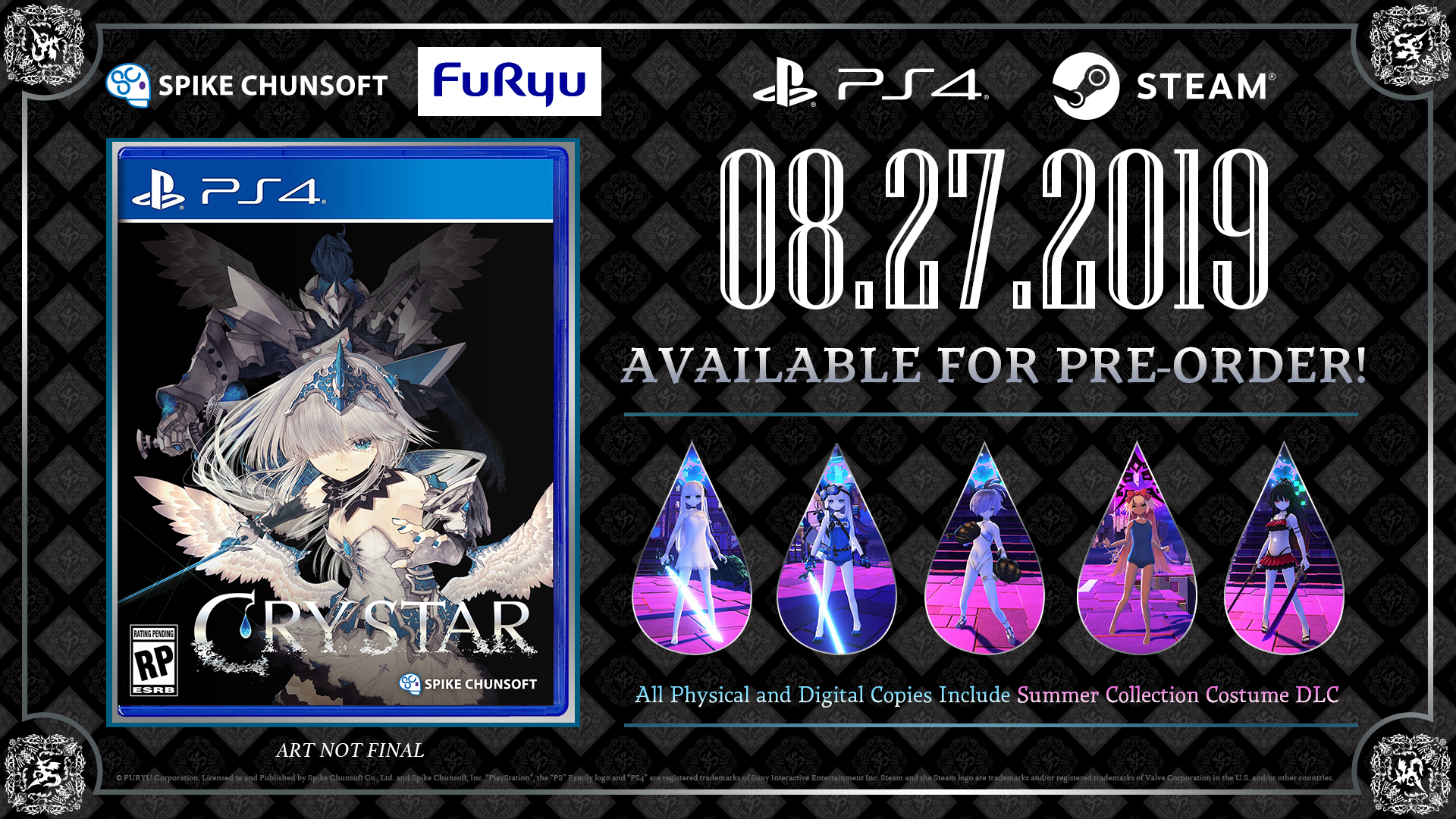 In partnership with FURYU Corp., Spike Chunsoft is thrilled to announce that CRYSTAR is coming to the West on August 27 for PlayStation®4 and Steam®! CRYSTAR will be released in the West fully localized with English text and audio.
Watch the announcement trailer here!
The standard edition will include the Summer Collection Costume DLC! Pre-order now to secure the Day 1 Edition for PS4™, which will include a mini-artbook. Enjoy the world of Purgatory beautifully illustrated by character designers Riuichi and ntny!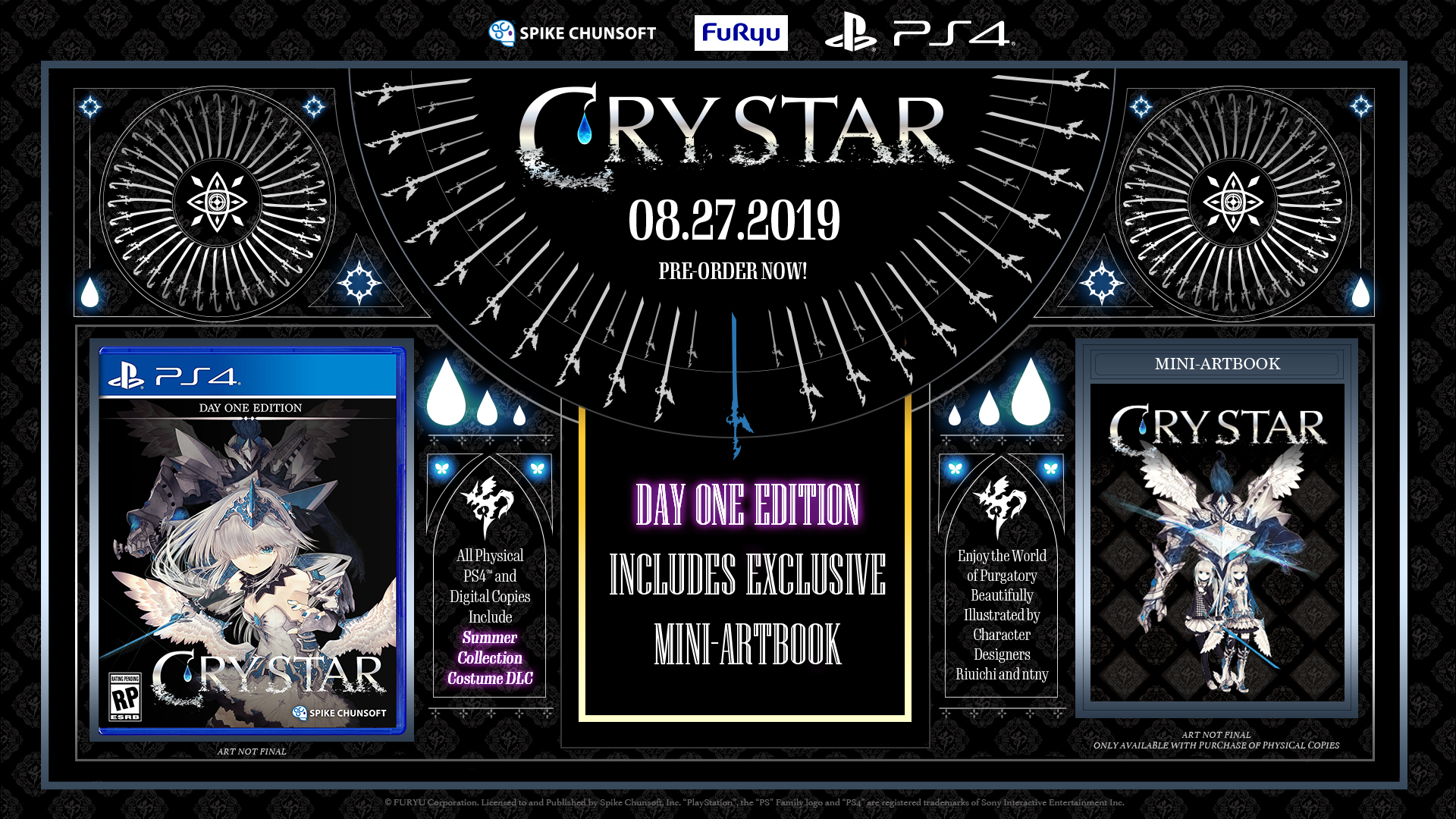 Pre-order PS4™ version here: https://tinyurl.com/y58pawgh
Steam store page: https://store.steampowered.com/app/981750/Crystar/