Fire Pro Wrestling World's Fire Promoter DLC Out Now!
By sceditor on February 27, 2019 11:43 AM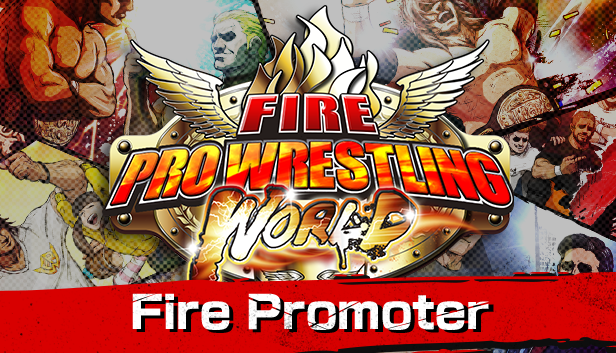 The first Fire Pro Wrestling World DLC, Fire Promoter management mode, is now available for PlayStation®4 and Steam®!
Players can get the Fire Promoter DLC separately or as part of the Fire Pro Wrestling World Deluxe Edition or Fire Pro Wrestling World Season Pass on the PlayStation™Store. To promote the new release, players can get Fire Pro Wrestling World from the PlayStation Store for 50% off until March 6.
For Steam users, the Fire Pro Wrestling World is 50% off and the Fire Promoter DLC will be available at a 10% discount in a Steam Bundle with the NJPW Collaboration DLC.
About the Fire Promoter DLC
Call the shots as manager of your own pro wrestling promotion! Build up your team of talent from local heroes to living legends. The world is yours for the taking.
Fire Promoter DLC Key Features
Scout, Coach, Poach - Send out scouts to search for new talent, expand the training gym to toughen up your roster or skip the hassle and buyout wrestlers from the competition. Your actions will make you a name in the industry, for better or for worse.
Make Your Money Work for You - A wrestler is only as good as the match you book them in. Who do you push as the next champion? Who do you partner together as an unstoppable tag team? Just remember—you may call the shots, but not everyone has to agree to listen.
Earn Worldwide Super Stardom - From humble beginnings at the local gym, make your brand an international phenomenon with advertising, broadcast contracts and partnerships with promotions across the globe.