Happy Holidays!
By sceditor on December 25, 2022 9:00 AM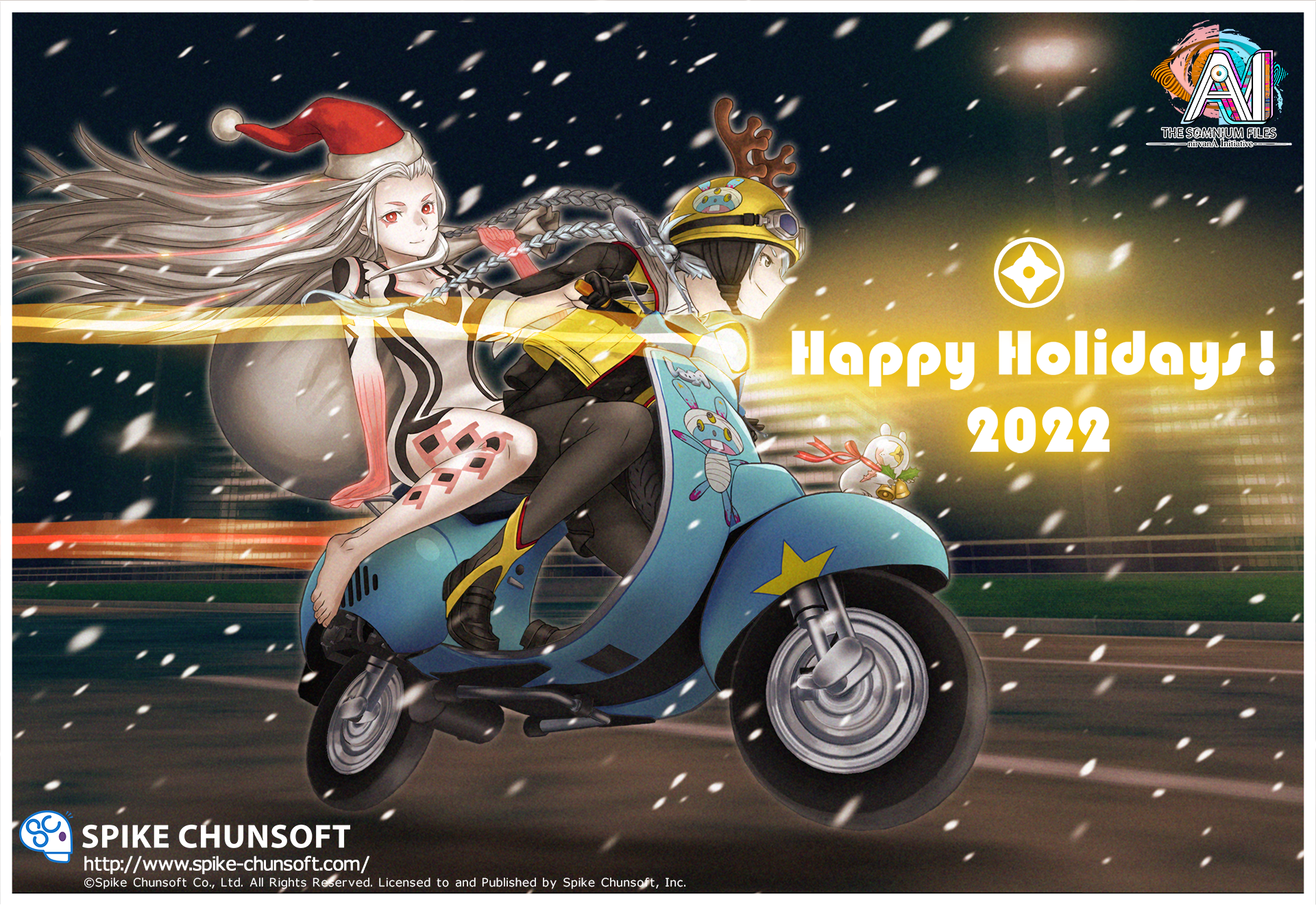 Happy holidays everyone!
We had a wonderful year thanks to all of you! Can we all agree that Mizuki & Aiba are the MVPs of the year?
We are releasing MORE games next year! Keep your eye on the news for Master Detective Archives: RAIN CODE & ANONYMOUS;CODE!
Please stay safe & have a great holiday!