YU-NO Localized Release Changes
By sceditor on May 22, 2019 11:15 AM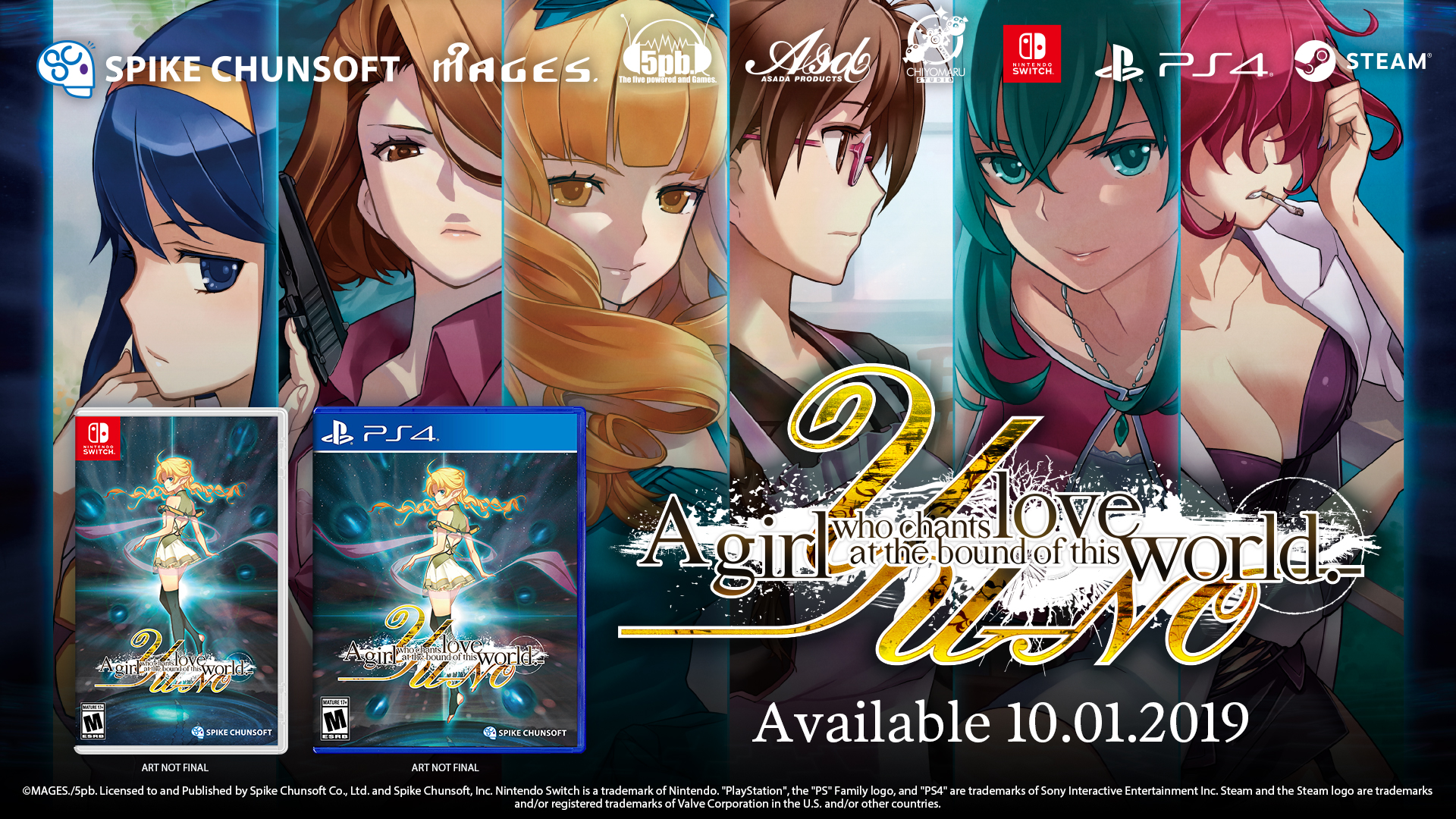 YU-NO: A girl who chants love at the bound of this world. comes to Nintendo Switch™, PlayStation®4 and Steam® on October 1, 2019!
Pre-order the Day 1 Edition today to get a platform exclusive item!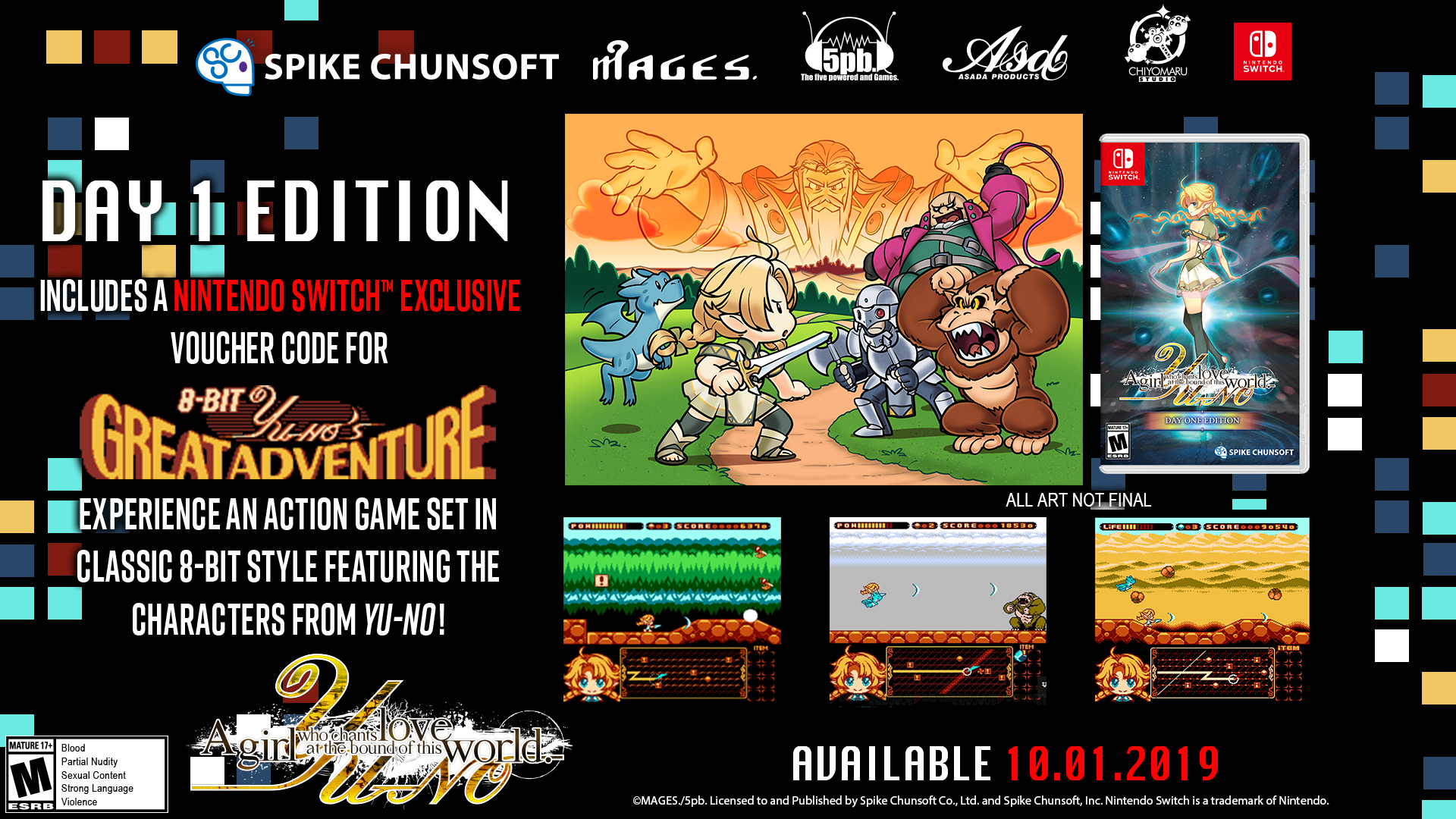 Nintendo Switch™ Day 1 Edition:
Includes a voucher code for 8-BIT YU-NO'S GREAT ADVENTURE. Experience an action game set in classic 8-bit style featuring the characters from YU-NO.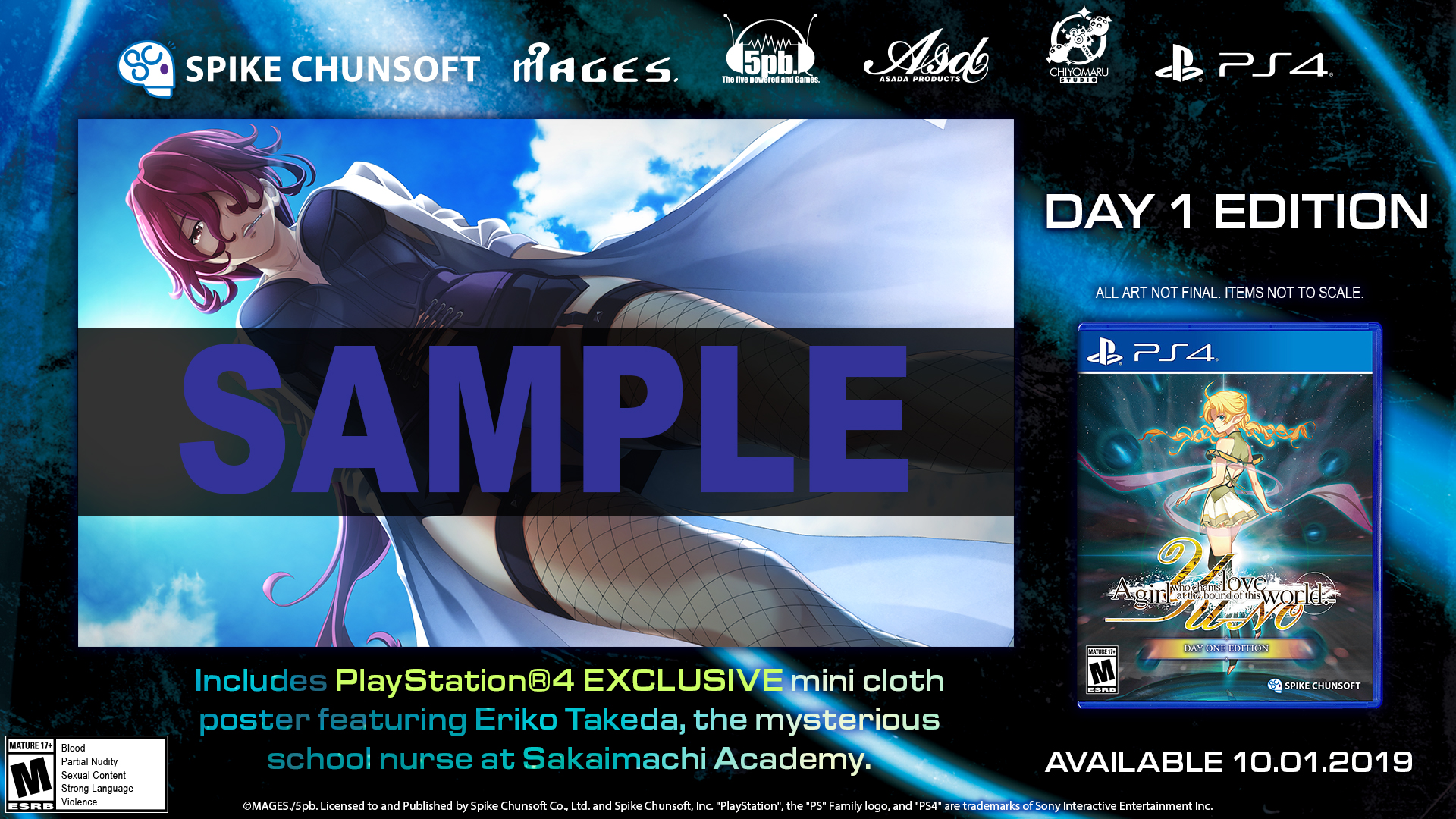 PlayStation®4 Day 1 Edition:
Includes a mini cloth poster featuring Eriko Takeda, the mysterious school nurse at Sakaimachi Academy.
We would like to inform the community about the following content changes made to the game in order to secure a release in the West on consoles. The following changes will be included in the localized Nintendo Switch™and PlayStation®4 versions:
Sala Oasis Scene

A sunbeam is placed over Sala's naked lower body.




Symbols

Some cursor interaction symbols have been replaced with the "investigation" symbol. The story content and gameplay remains the same; only the cursor symbol itself has been replaced.
These content changes will not be applied to the Steam®(PC) version. The Steam®(PC) version will contain identical content to the Japanese Nintendo Switch™ release.