CRYSTAR Localized Release Update
By sceditor on July 4, 2019 11:00 AM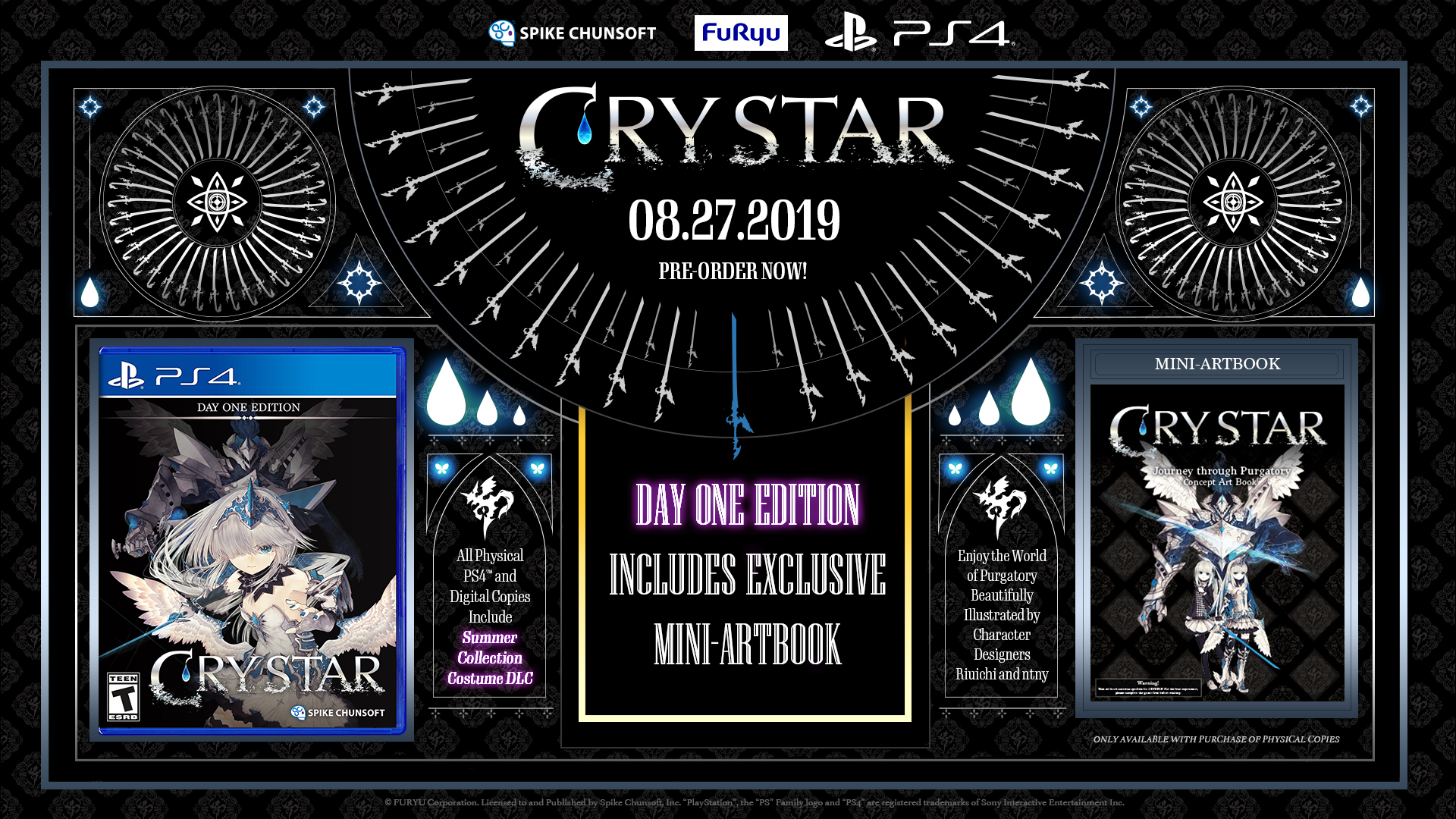 We released a new trailer of CRYSTAR with producer/director Fuyuki Hayashi and character designer RIUICHI at Anime Expo 2019! Enjoy the trailer featuring 4 playable characters.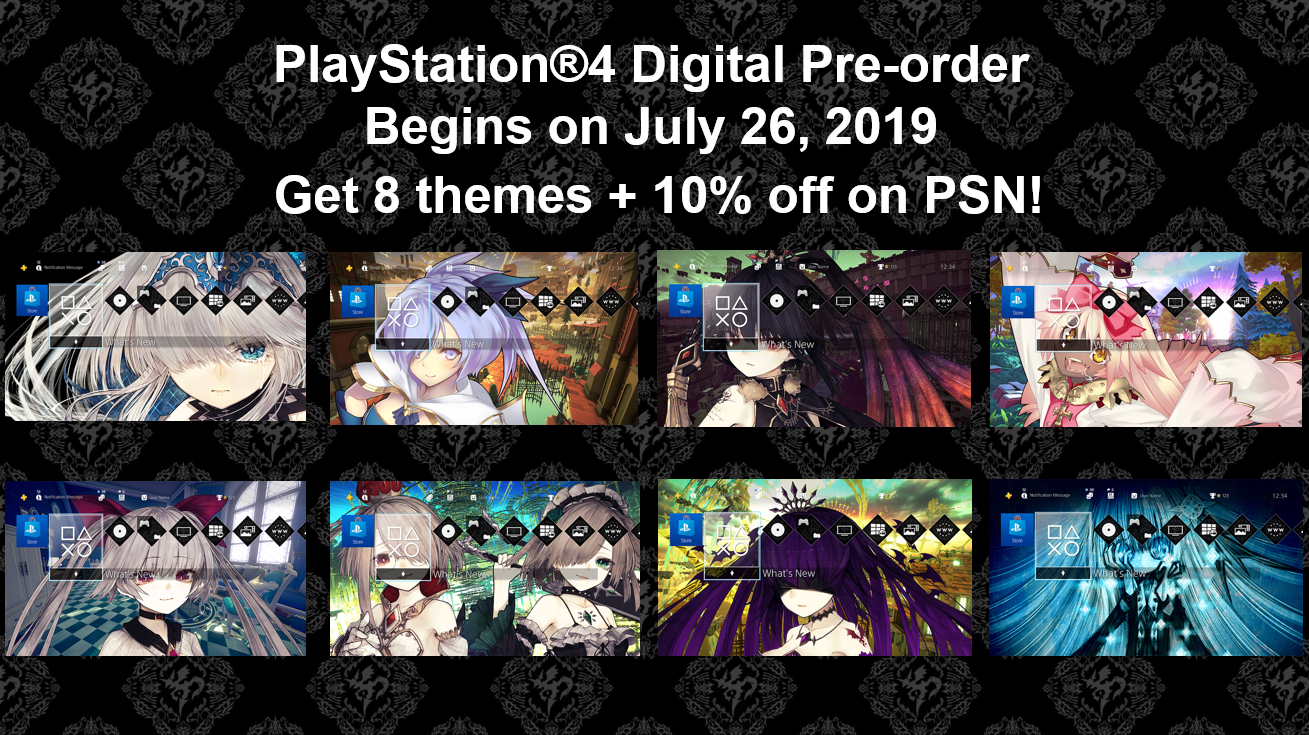 Digital pre-order will start on PSN on July 26, 2019!
Pre-order CRYSTAR on PSN for a 10% discount and 8 themes.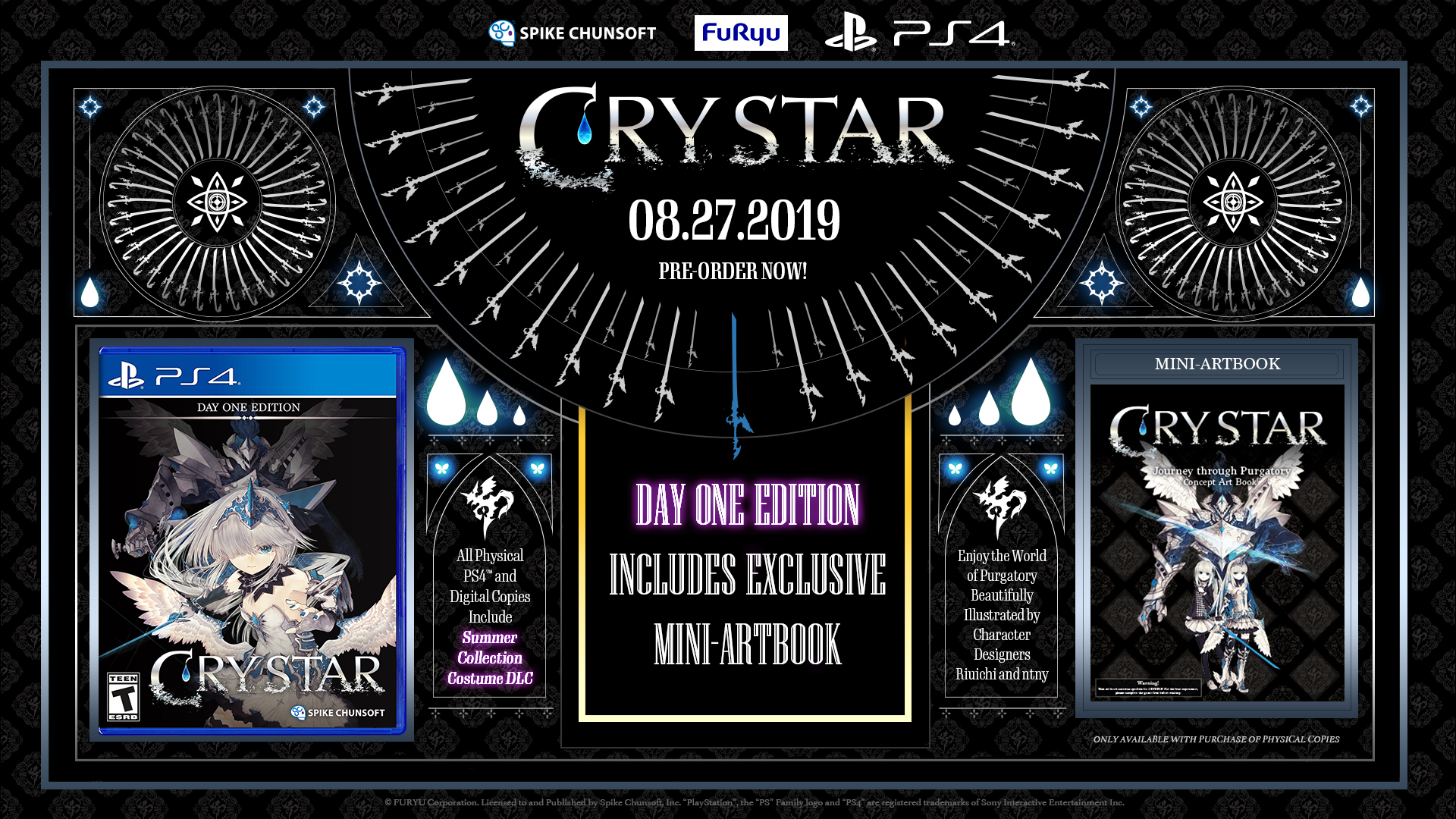 CRYSTAR will be released on August 27, 2019! PlayStation®4 exclusive Day 1 Edition includes a mini-art book titled "Journey through Purgatory." Enjoy the world of Purgatory beautifully illustrated by character designers RIUICHI and ntny!  
We would like to inform the community about a content change made to this release. In the PlayStation®4 version of the title, the pre-title-screen cinematic has had approximately 0.5 seconds of footage depicting Rei's naked buttocks removed. This change does not affect gameplay and no other content has been modified.
These content changes will not be applied to the Steam®(PC) version.