Conception PLUS Localized Release Update
By sceditor on July 4, 2019 11:00 AM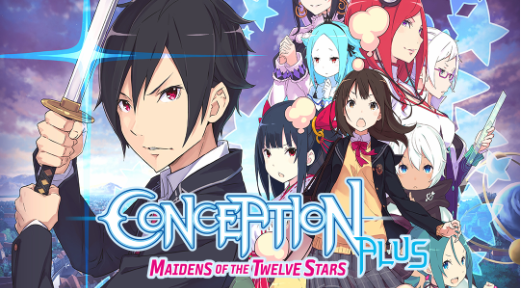 Conception PLUS: Maidens of the Twelve Stars is due for the PlayStation®4 and Steam® on November 5, 2019!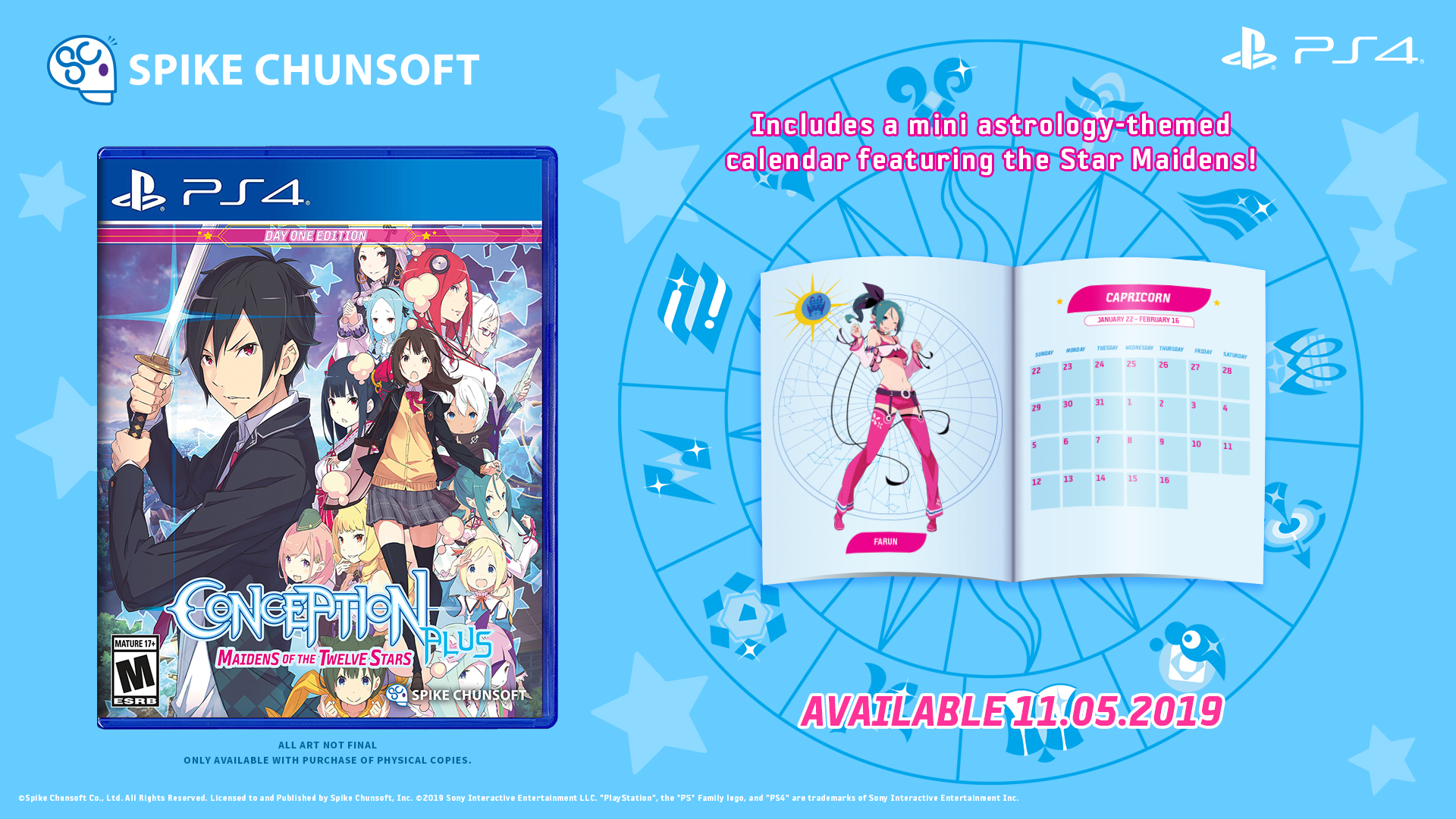 Pre-order the retail version now to secure your copy of the Day 1 Edition, which includes a mini-calendar featuring the Star Maidens! More info here: https://www.spike-chunsoft.com/ConceptionPLUS
We would like to inform the community about a content change made to this release. 
During the Classmating rituals, the Star Maidens' 3D models will appear as blue and purple (rather than flesh-colored) and will not have detailed facial features. The animation itself is identical.
This change does not affect gameplay and no other content has been modified.
This content change will not be applied to the Steam®(PC) version.