Special AI: THE SOMNIUM FILES Livestream on Sept 24!
By sceditor on September 20, 2019 12:14 PM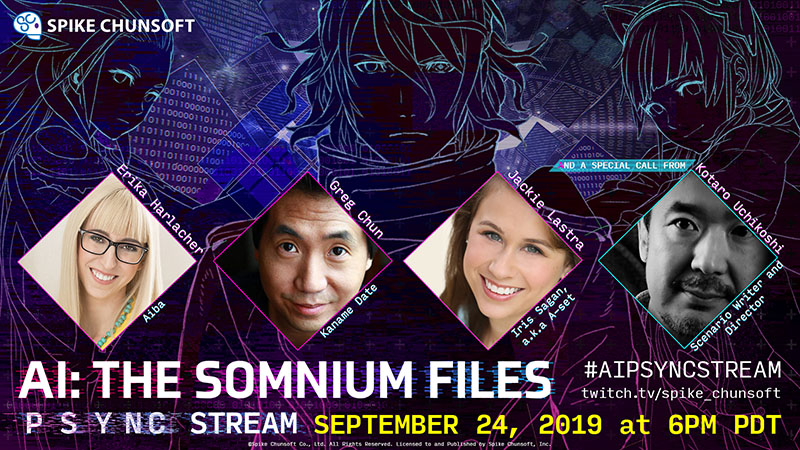 Join Spike Chunsoft as we play AI: THE SOMNIUM FILES with Erika Harlacher (Aiba), Greg Chun (Date), and Jackie Lastra (Iris Sagan)!
But that's not all, Director Uchikoshi will be making a special call!
There will be prizes and giveaways, too so be sure to tune in on September 24 at 6PM PDT.
The stream will be live on:
Facebook: https://www.facebook.com/spikechunsoft.en/
Twitch: http://twitch.tv/spike_chunsoft
YouTube: https://www.youtube.com/channel/UCmbgEJOXvrcK_D265Vs_Ixw?
Steam: https://store.steampowered.com/app/948740/AI_The_Somnium_Files/
Learn more about AI: THE SOMNIUM FILES here: https://www.spike-chunsoft.com/ai