RESEARCH and DESTROY Costume Pack DLC Now Available on PS5
By sceditor on May 15, 2022 8:58 PM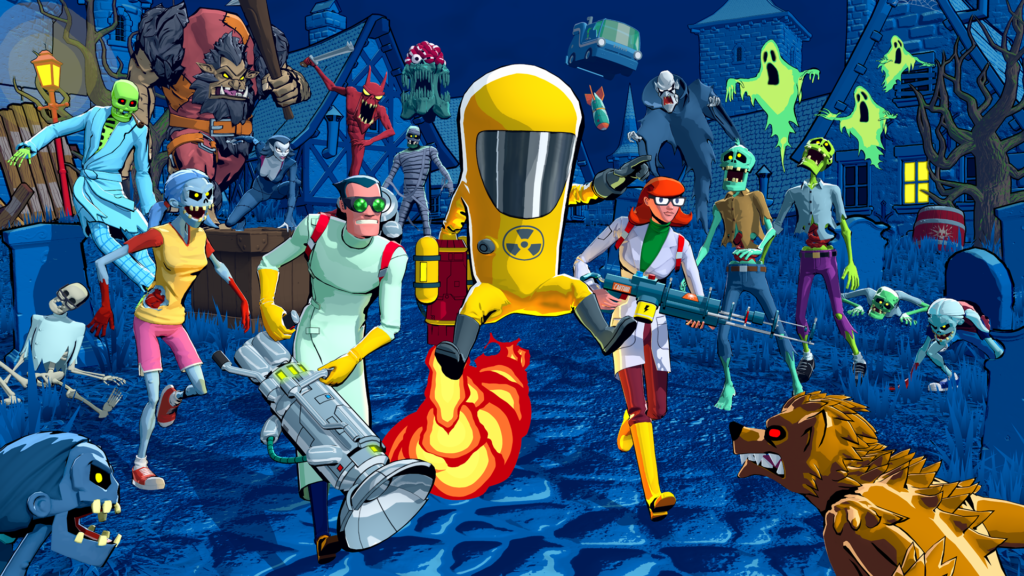 RESEARCH and DESTROY Costume Packs based on popular series published by Spike Chunsoft, Inc. including Danganronpa, STEINS;GATE, AI: THE SOMNIUM FILES, Zero Escape. are available now on PlayStation 5. A bundle of all four costume packs is also available. Check the online store in your region for pricing details.
About RESEARCH and DESTROY 
All-new strategic shooting powered by Super Science. RESEARCH and DESTROY (RAD) is a turn-based action game with simultaneous local or online co-op. Take control of three brilliant Super Scientists as you RESEARCH and develop strange new weapons and gadgets to DESTROY the Supernatural hordes that have all but crushed humanity.
Research: Gain fresh insight into the Supernatural threat via battlefield vivisections, then develop radical upgrades for each weird weapon and fascinating gadget.
Destroy: Plan ahead, then run-and-gun in a combination of turn-based strategy and real-time shooting--every second counts.
Co-Op: Tailor your scientists' appearance, then drop in or out of online and local co-op with friends at any time.
Campaign: Adapt your guerilla science tactics to manage the campaign map and seek the Supernatural source--no two playthroughs are the same.
In 2017, an in-development version of RESEARCH and DESTROY was shown at BitSummit, Japan's premier independent gaming festival celebrating independent game developers and development, The title was honored with the BitSummit Popular Selection Award, which was chosen by attendees of the event.
Learn more about RESEARCH and DESTROY on the Dev Blog and official Discord server. Download the demo on Steam.