ROBOTICS;NOTES DOUBLE PACK TWITTER GIVEAWAY!
By sceditor on August 28, 2020 6:35 PM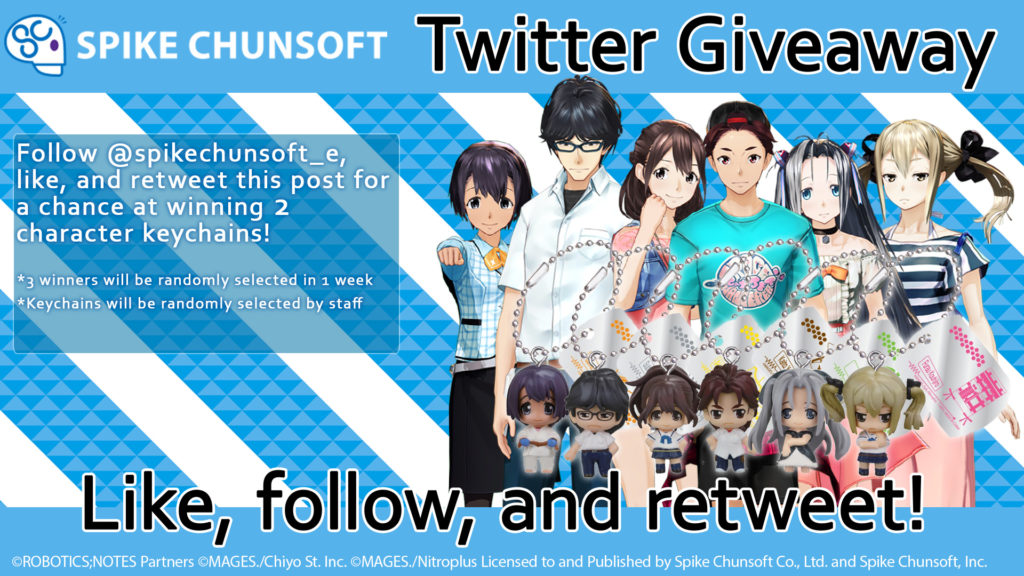 We have released a ROBOTICS;NOTES DOUBLE PACK Day One Edition pin badge sample video today!
We are also running a Twitter giveaway.
Follow the instruction below and get a chance to win the 2 ROBOTICS;NOTES character keychains!
*3 winners will be randomly selected on 9/4.
*Keychains will be randomly selected by staff.