HIDDEN GEMS SALE ON PLAYSTATION STORE! 8/26 – 9/9
By sceditor on August 26, 2020 10:02 AM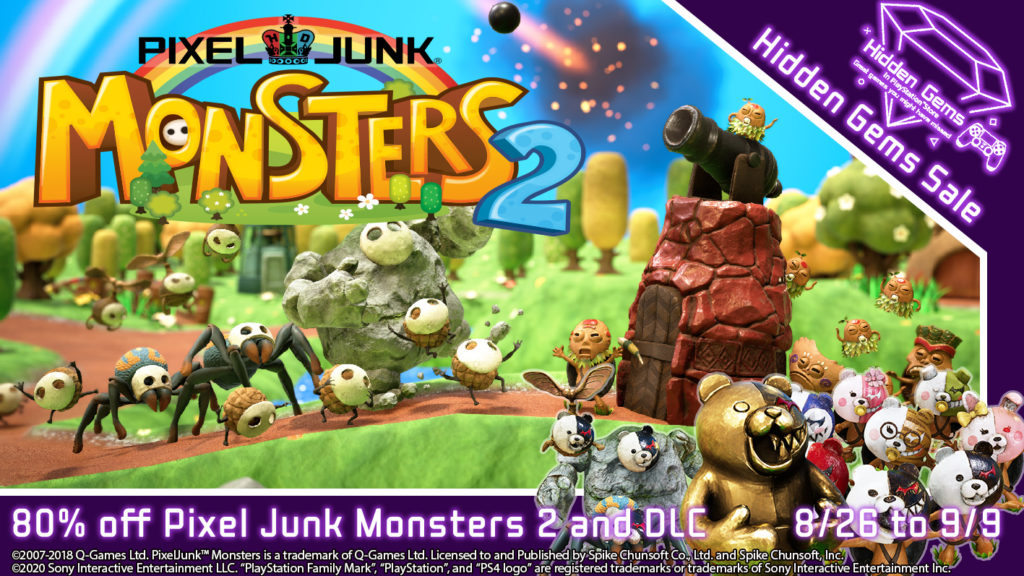 Sony is running the Hidden Gems Sale from 8/26 - 9/9 on the Playstation™Store for North America and Europe. PixelJunk Monsters 2 is available at a huge discount!
PixelJunk Monsters 2
In the acclaimed tower defense series' first ever official sequel, play as Tikiman and build towers to defend your Tiki Hut from the monster hordes. Get ready to defend your Chibis again in this fun and addictive game for the whole family.
North America 
PixelJunk Monsters 2 - 80% OFF
PixelJunk Monsters 2 Deluxe Edition - 80% OFF
DLC:
PixelJunk Monsters 2 Danganronpa Pack - 80% OFF 
Season Pass:
PixelJunk Monsters 2 Season Pass - 80% OFF
Go to PixelJunk Monsters 2 PlayStation Store Page
Europe
PixelJunk Monsters 2 - 85% OFF
PixelJunk Monsters 2 Deluxe Edition - 85% OFF
DLC:
PixelJunk Monsters 2 Danganronpa Pack - 85% OFF 
Season Pass:
PixelJunk Monsters 2 Season Pass - 85% OFF
Go to PixelJunk Monsters 2 PlayStation Store Page