Spike Chunsoft, Inc. Official Panel featuring Anime Expo 2023 Guest of Honor Kazutaka Kodaka 
By sceditor on June 5, 2023 2:58 PM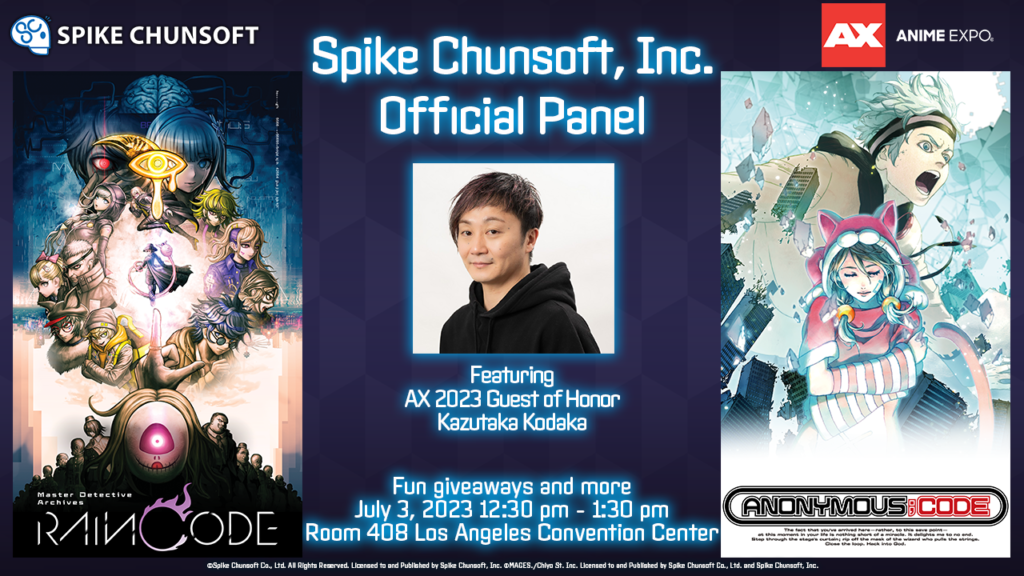 From Master Detective Archive: RAIN CODE to the Science Adventure series game ANONYMOUS;CODE developed by MAGES, immerse yourself in Spike Chunsoft, Inc.'s 2023 releases, and gain insights directly from the team members themselves.
Kazutaka Kodaka
Kazutaka Kodaka, scenario writer of Master Detective Archive: RAIN CODE, and Guest of Honor at Anime Expo 2023, is the mastermind behind some of Spike Chunsoft's most beloved titles, including the critically acclaimed Danganronpa series. Kodaka's talent for crafting compelling narratives filled with mystery, suspense, and unforgettable characters is unparalleled.
You might even have a chance to engage directly with Kazutaka Kodaka (in his only panel appearance) and the Spike Chunsoft, Inc. team.
More Surprises
What other surprises does Spike Chunsoft, Inc. have in store? Come and find out. You might even get a chance at a special Master Detective Archive: RAIN CODE T-shirt.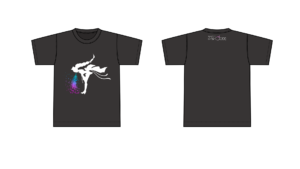 T-shirt front and back shown for illustrative purposes only. Actual product may vary.
Panel Title: Spike Chunsoft, Inc. Official Panel
Date and Time: July 3, 2023, from 12:30 pm to 1:30 pm
Location: Room 408 at the Los Angeles Convention Center
Kazutaka Kodaka Autograph sessions 
Come meet Kazutaka Kodaka and get his autograph!
Tickets will be distributed at Gilbert Lindsey Plaza from 8AM - 1PM the day of the autograph session.
7/2: 10:30am - 12am
7/3: 2:30pm - 4pm