Work Out with Your Own Virtual Trainer with Fitness Circuit Available Now for Nintendo Switch™
By sceditor on May 26, 2023 8:00 AM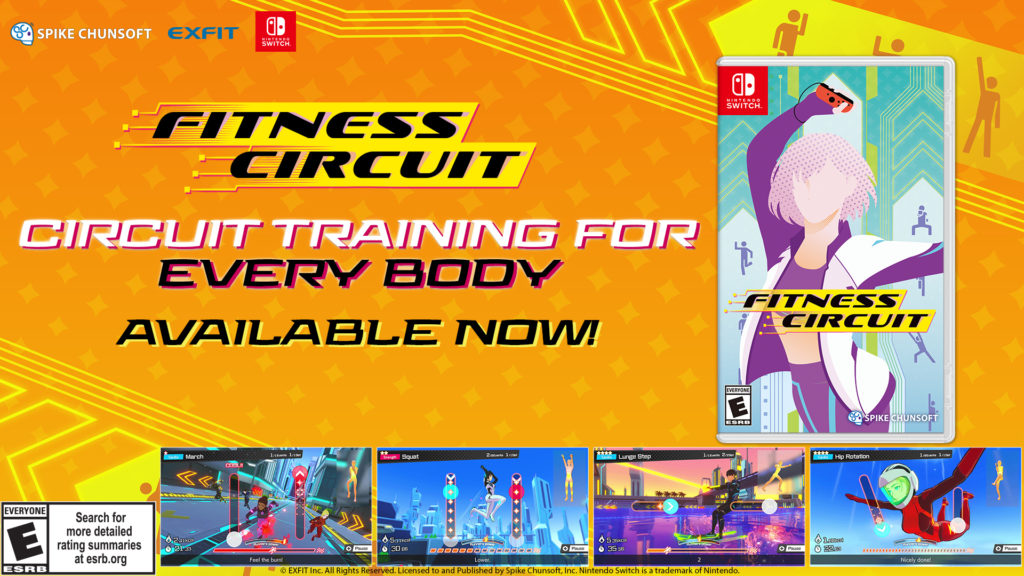 Spike Chunsoft, Inc. today announced Fitness Circuit, the game for Nintendo Switch™ that brings Circuit Training for Every Body, is available now in North America, Europe, and parts of Asia. The company also released a new 30-second game system spot and a trailer introducing the game's voice actors.
About Fitness Circuit 
Fitness Circuit utilizes Super Circuit Training, a workout method that alternates aerobic and strength-building exercises to burn calories efficiently, increase endurance, and improve muscle strength in a short period of time. This method is designed to have a high training effect, so you won't need to play every day. Complete a standard workout session in just 10 minutes a day, 3 days a week. *Exercise effects and results will vary per individual.
Choose from Six Different Virtual Trainers to Support You
Fitness Circuit's colorful characters are fully voiced by some of your favorite anime stars, in both English and Japanese.
Work Out with Your Friends and More
In Multiplayer, up to four players can take on a Custom Circuit together. Fitness Circuit automatically records your progress over time in a handy chart. You can review your exercise data, change your personal settings, and equip special Titles that you've unlocked during gameplay. If you're having trouble with a certain exercise, don't worry! You can choose to exclude specific exercises from your workout as you please. You can also customize your trainer's hair, skin, and eye color, as well as dress them in a variety of Outfits.
30-Second System Introduction Trailer
Voice Actor Trailer
For more information visit: https://www.spike-chunsoft.com/fitnesscircuit/en/
Download the free demo or purchase the full digital version from Nintendo eShop:
https://www.nintendo.com/store/products/fitness-circuit-switch/