TWITTER 100K FOLLOWER GIVEAWAY!
By sceditor on August 8, 2022 9:59 AM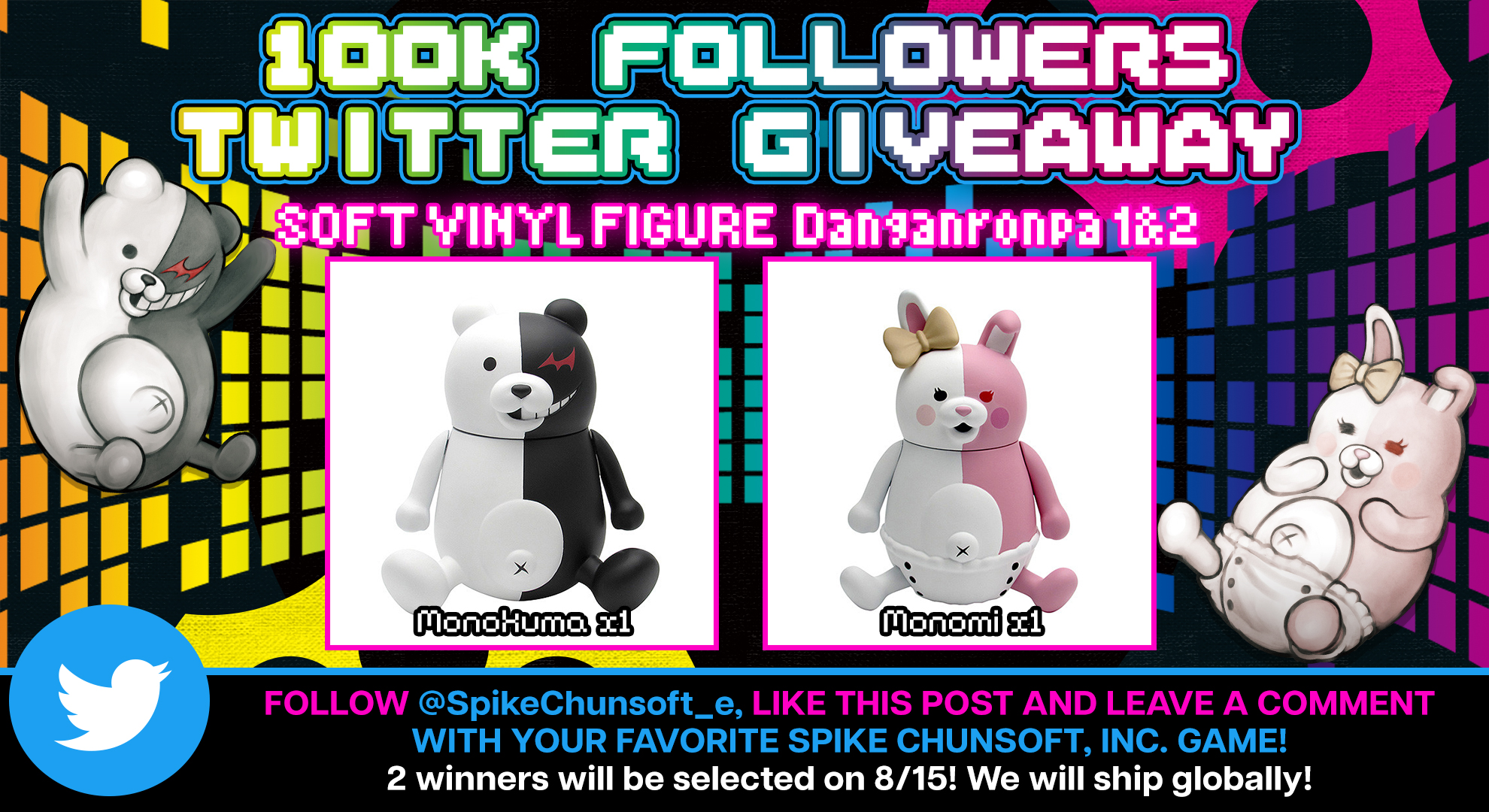 🎉TIME FOR A GIVEAWAY! 🎉
We are grateful that there are more than 100K people that follow our Twitter account!
Thank you so much for supporting us!
To show our appreciation, we are doing a giveaway! We are giving out Monokuma and Monomi soft vinyl figure (one each)!
We will ship internationally so feel free to enter from anywhere in the world!
Please see below for how to enter the giveaway.
You must follow Spike Chunsoft, Inc. Twitter account
You must Like this post
You must comment with your favorite Spike Chunsoft, Inc. game
2 winners will be chosen on 8/15!
We will DM the winners on Twitter after we choose them so please keep your DM open. Good luck!