CONCEPTION PLUS: MAIDENS OF THE TWELVE STARS GAME OVERVIEW TRAILER!
By sceditor on October 21, 2019 3:30 PM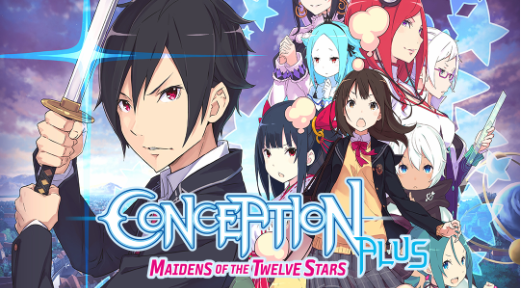 We are excited to release a Conception PLUS: Maidens of the Twelve Stars  game overview trailer! This trailer includes an introduction to the charming Star Maidens and key battle elements! Curious about how Star Children are made in Conception PLUS? Watch the trailer here!
Conception PLUS: Maidens of the Twelve Stars is available for digital pre-order! Pre-order Conception PLUS for PlayStation®4 (NA) and get a PlayStation 4 exclusive theme and 10% discount! PlayStation™ Store page.
Conception PLUS will be available for PlayStation 4 and Steam®(PC) on November 5, 2019 (NA) and November 8, 2019 (EU)! The physical Day 1 Edition includes a mini astrology-themed calendar featuring each Star Maiden.
The Steam version of Conception PLUS will include digital soundtrack and 10% off for a limited time! Steam store page