FIRE PRO WRESTLING WORLD ENTRANCE CRAFT DLC AVAILABLE NOW ON STEAM! COMING 11/6 TO PLAYSTATION 4!
By sceditor on October 30, 2019 6:38 PM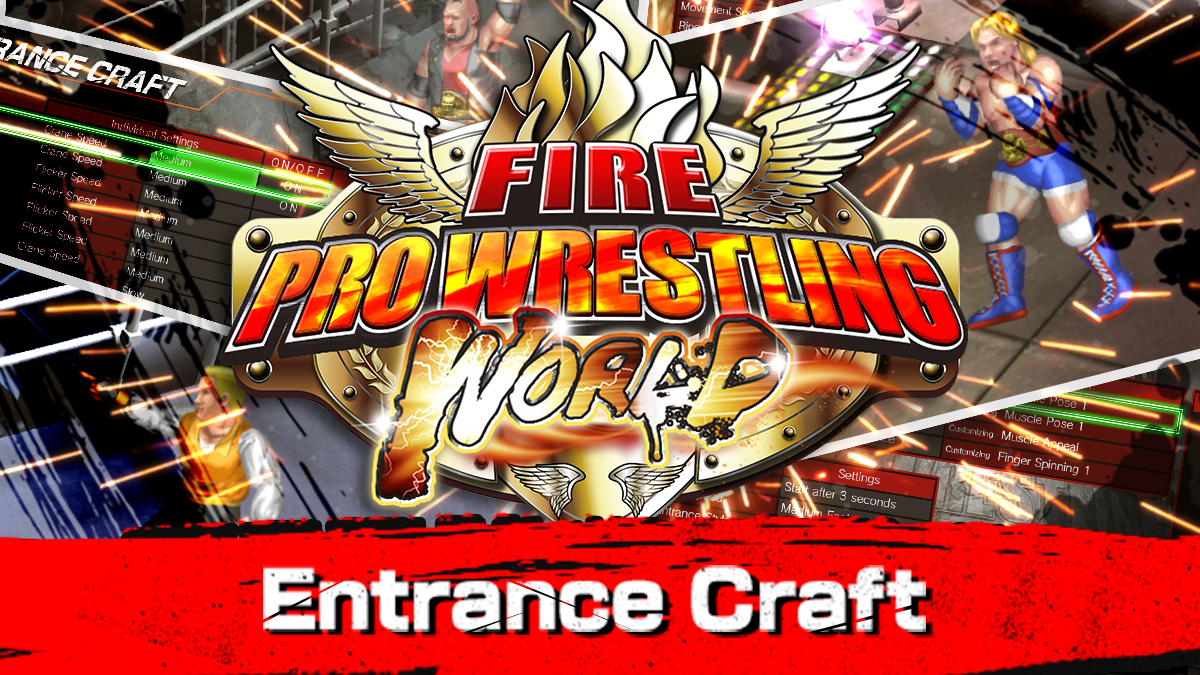 It's time to make an entrance the fans will never forget! Fire Pro Wrestling World: Entrance Craft DLC arrives today for Steam® and November 6 on PlayStation®4! Create custom entrance sequences complete with unique costumes and championship belts and take the fight to a new audience with additional venues!
About Fire Pro Wrestling World
The greatest grappling game returns to take on the world on the PlayStation 4 and Steam! In Fire Pro Wrestling World, customize every aspect of the match, from your wrestler to the ring itself, to fight your way to the championship belt.
About Fire Pro Wrestling World: Entrance Craft
Set the tone of the match before you even step in the ring with this entrance sequence editor!
Customize your entrance outfit, pre-match taunts, venue lighting and effects, and more!
New venue USA Grand Dome, Sakae Transport Outdoor Ring, and Takafumi City Gym.
Create, assign and share custom promotion and stable logos.
Customize championship belts for your wrestler to wear into the ring.