SPIKE CHUNSOFT, INC. NINTENDO PUBLISHER SALE 2/3 – 2/10
By sceditor on February 3, 2020 10:28 AM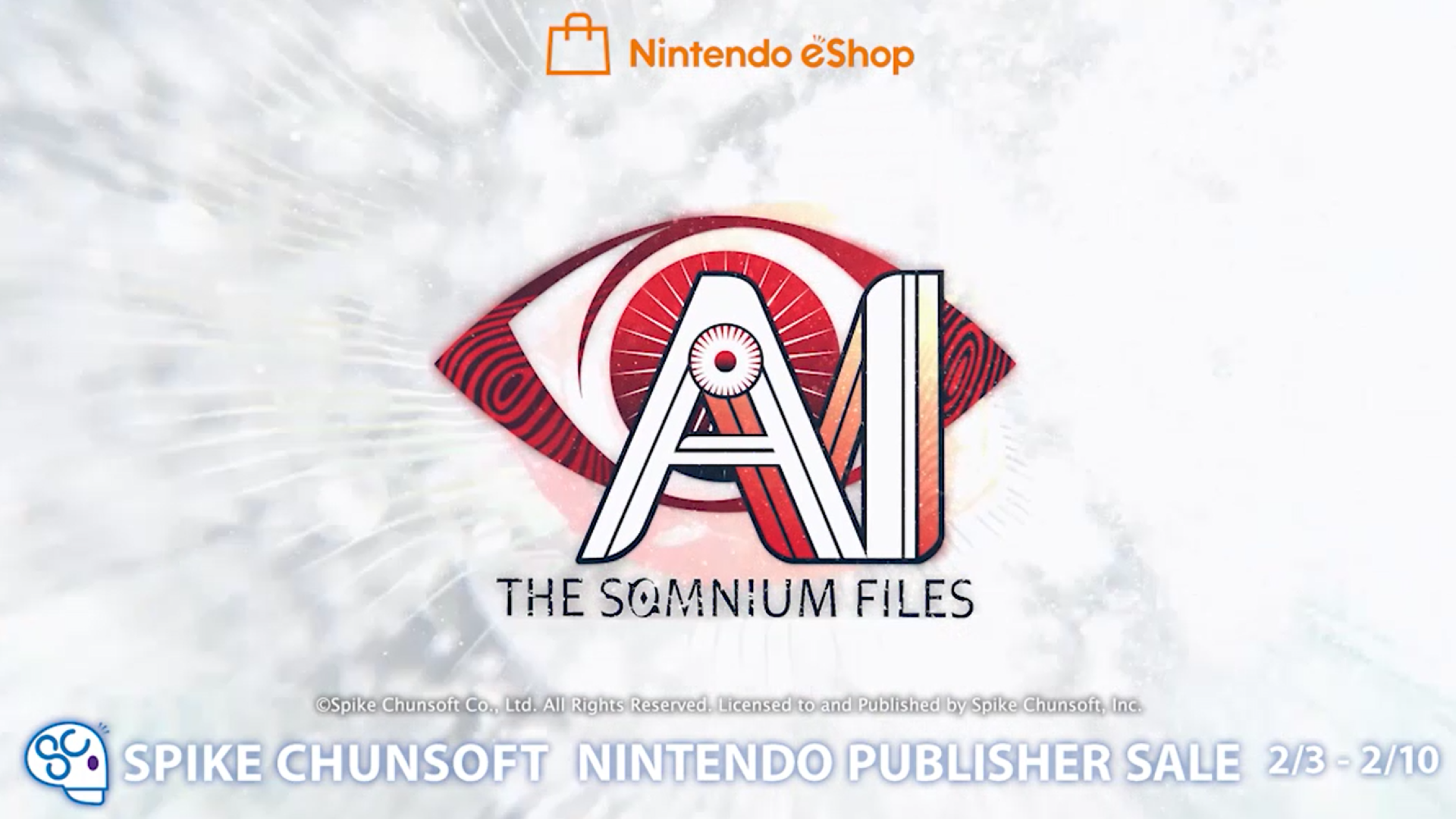 Spike Chunsoft, Inc. Nintendo Switch™ titles are on sale from 2/3 - 2/10!
This is the biggest sale we have done on Nintendo eShop. Been curious about some of our games? Get them during this sale!
Nintendo eShop 
https://www.nintendo.com/deals/
AI: THE SOMNIUM FILES - 40% OFF
Chosen to be the Best Adventure/Visual Novel of 2019 by RPGFan.
The mind never lies… In a near-future Tokyo, detective Kaname Date is on the case of a mysterious serial killer. Date must investigate crime scenes as well as dreams on the hunt for clues. From the mind of Kotaro Uchikoshi (Zero Escape series director), with character design by Yusuke Kozaki (NO MORE HEROES, Fire Emblem series), a thrilling neo-noir detective adventure is about to unfold.
STEINS;GATE: My Darling's Embrace - 30% OFF
A spin-off of the beloved Science Adventure series finally got localized for the West! Fall in love with the lab members all over again in this sweet and slapstick romantic comedy!
Find out more about STEINS;GATE: My Darling's Embrace here. 
STEINS;GATE 0 - 30% OFF
A new story in the critically acclaimed STEINS;GATE series. From the depths of despair—explore a whole new Worldline. Your favorite characters return alongside a brand new cast!
Find out more about STEINS;GATE 0 here. 
STEINS;GATE ELITE - 60% OFF
Ready to play the Anime? STEINS;GATE ELITE is fully remastered with animated scenes from the anime, creating a brand new, immersive experience.
Find out more about STEINS;GATE ELITE here.
YU-NO: A girl who chants love at the bound of this world. - 40% OFF 
Your Love Awaits Beyond This World. Can you find the hidden world waiting beyond Sakaimachi? Fall in love with every character to reach the true ending to this 40+ hour visual novel.
Find out more about YU-NO here. 
PixelJunk Monsters 2 and DLCs - 80% OFF
In the acclaimed tower defense series' first ever official sequel, play as Tikiman and build towers to defend your Tiki Hut from the monster hordes. Get ready to defend your Chibis again in this fun and addictive game for the whole family.
Find out more about PixelJunk Monsters 2 here.
GIVEAWAY 
Enter the giveaway on Twitter for a chance to win a set of
2 blind box STEINS;GATE 0 keychains (One lucky winner will get 3 blind box STEINS;GATE 0 keychains!)
AI: THE SOMNIUM FILES Aiba and A-set acrylic standees
How to win the items:
Like and Retweet the post and follow @SpikeChunsoft_e on Twitter
Winners will be chosen and messaged via Twitter on 2/10