CRYSTAR FREE DLC IS NOW AVAILABLE FOR PS4 AND STEAM
By sceditor on February 25, 2020 11:01 AM
To celebrate the BIG discount on the PS4 version of CRYSTAR, we are giving away CRYSTAR Second Summer Collection DLC for FREE!
Get the PS4 version of CRYSTAR main game for 50% off! Try the free costume DLC on your favorite characters.
Each swimsuit costume comes with a bonus effect: while someone in your party wears this swimsuit DLC, Revenants with uncollected memories will be drawn to you, allowing you to finish collecting the Memoirs of the Dead!
CRYSTAR PlayStation Store Page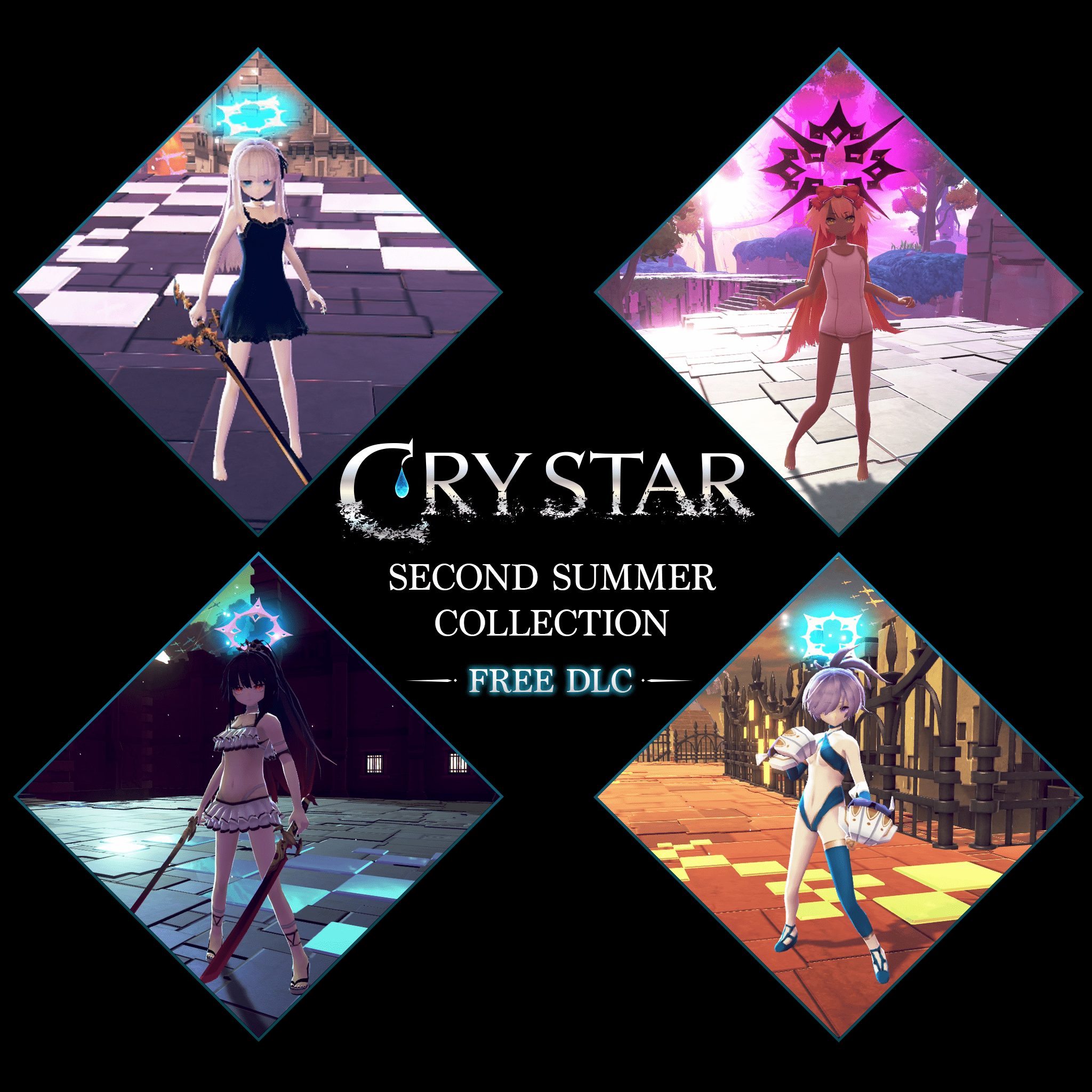 Story of CRYSTAR 
For when I weep, then I am strong.
A girl named Rei and Mirai, her little sister, are dragged into the afterworld of Purgatory. To save her sister, Rei signs a contract with the Demons of Purgatory to fight the monsters infesting their world. Rei and her fellow Executors must face their pasts and confront their tears to overcome the Torments and monsters ahead of them. Will Rei save her sister's Soul before it's too late?
Visit CRYSTAR official site for more info
https://www.spike-chunsoft.com/CRYSTAR/